From the largest elephant to the smallest shrew, the city of Zootopia is a mammal metropolis where various animals live and thrive. When Judy Hopps becomes the first rabbit to join the police force, she quickly learns how tough it is to enforce the law. Determined to prove herself, Judy jumps at the opportunity to solve a mysterious case. Unfortunately, that means working with Nick Wilde, a wily fox who makes her job even harder. ~IMDb
Story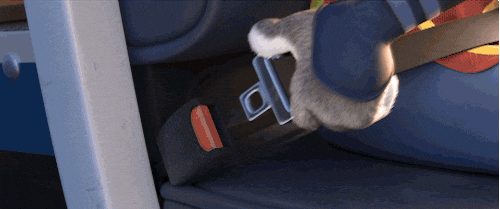 The film follows Judy Hopps, a young, courageous bunny who believes she can do anything. Inspired to make the world a better place, she determines at a young age that she will become the first bunny cop in Zootopia. However, police academy is a difficult hoop to jump through. With lots of hard work, she earns her badge and is stationed by the mayor in the heart of Zootopia. On her first day, instead of jumping right into the investigations she is ready for, the police chief makes her a parking maid. Judy is not deterred by this and works to be the very best parking maid she can be. However, her love for other animals and her desire to make Zootopia better causes some detours along the way. I really saw myself in Judy. I always want to do better and help people as I go along.
Visuals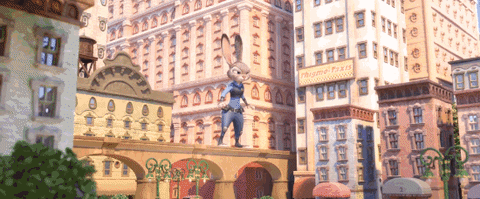 I would say that this movie has the best animation of any computer animated Disney film to date (not counting Pixar). Frozen and Tangled had several animation issues that they tried to hide with impressive hair, lanterns, or snow. Even Big Hero 6 had some continuity flaws with its animation. This film really worked hard to overcome the mistakes of its predecessors. The scenery is beautiful. With so many habitats in Zootopia, the film had to showcase each one. (Also, the scary scenes were really, really cool. They might be a little too intense for little ones, but as far as I know my three-year-old sister hasn't had much of an issue after watching the movie.)
Acting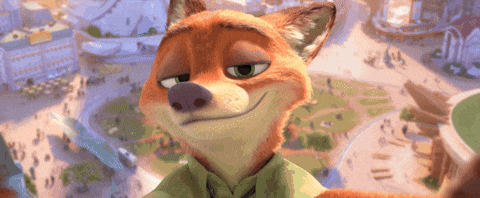 (I made "Acting" a portion for this film because there was only one actual song in this movie. I will say that "Try Everything" was a really great song that deserves a listen from you all.) I really enjoyed Ginnifer Goodwin as Judy. Goodwin has one of those cute voices that always needed to be in an animated picture. I was really glad that she was cast as Judy. I don't know anyone else who could have portrayed her better. Jason Bateman was excellent as Nick Wilde. Instead of becoming another Flynn Ryder or Kristoff, he brought his own thing to the character. I really enjoyed it. Some other characters whose voices I enjoyed were Mr. Big (Maurice LaMarche), assistant mayor Bellwether (Jenny Slate), and Chief Bogo (Idris Elba).
Final Rating
Zootopia was so much better than I thought it would be! It was more of a detective movie than I was expecting. I really enjoyed watching the investigation play out. This movie will keep you on the edge of your seat. In the words of Larry the Cucumber: "I laughed, I cried, it moved me, Bob." It is still in theaters at the moment, so be sure to go experience it for yourself!
Bonus gif: