Welcome to Indie Film Spotlight! In which I act as your guide through the mess of mediocre indie movies out there and bring to you a select few that are not only worth watching but are actually worthy of love and recommendation. But first, a quick primer: an indie film, or independent film, is one that is produced outside of a major film studio and usually distributed by the same. Indie films are also generally recognizable by the filmmaker's personal artistic vision and are lower budget than their media conglomerate cousins. Hence the reason many of them are quite bad. That being said, enjoy this spotlight on an incredible one!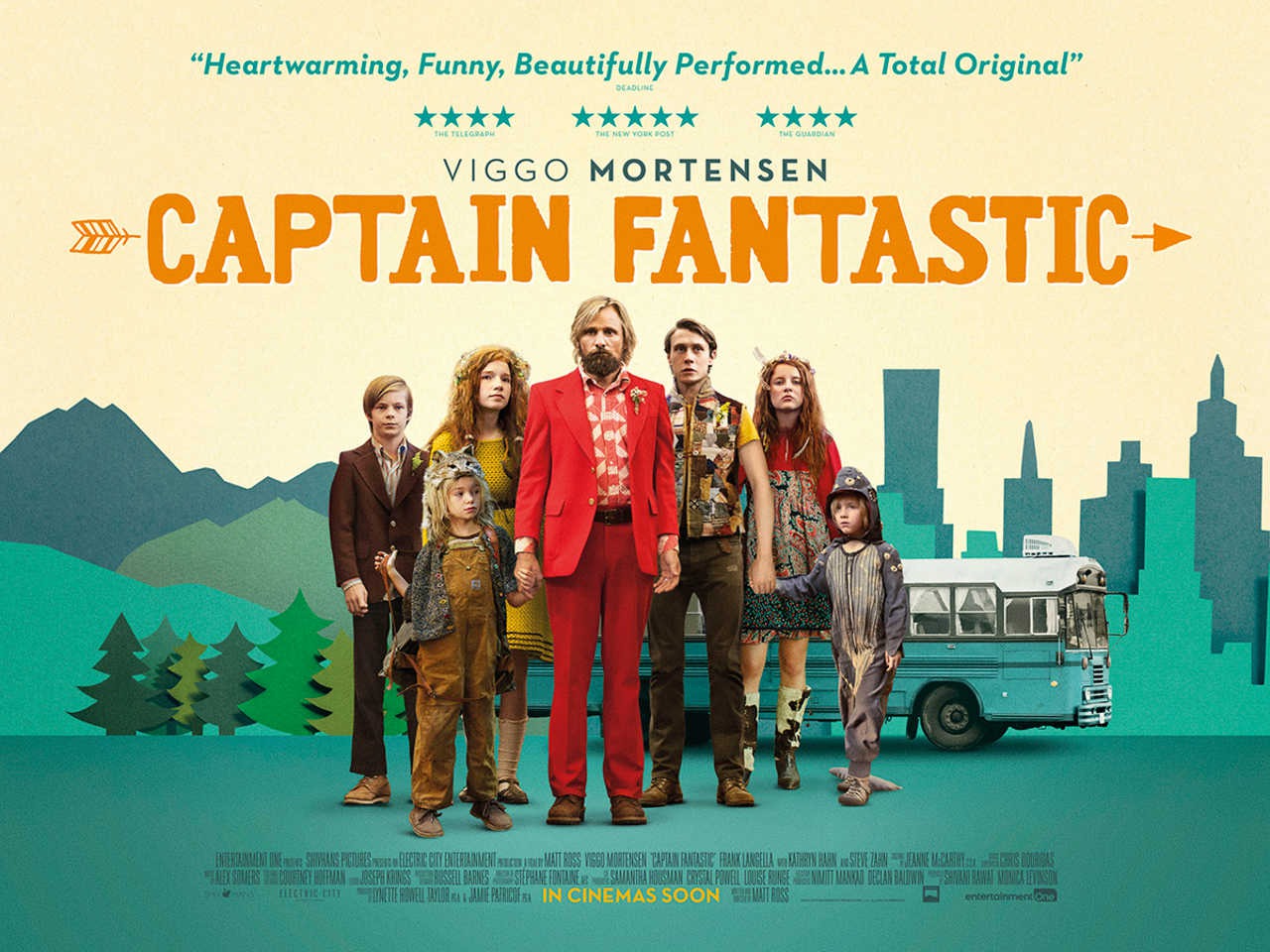 Synopsis
Captain Fantastic is the story of Ben Cash, a man doing his best to raise his six kids in the beautiful forests of the Pacific Northwest. When disaster strikes, he and his family are forced into the real world, stretching the ties that hold them together and raising the question, "What if your best just isn't good enough?"
Why You Should Watch It
Viggo Mortensen. That's why you should watch this film. He was nominated for an Oscar, best actor in a leading role, and he very much deserved it. Though, I have to say, this movie wasn't at all what I was expecting. It's advertised on the cover as an unusual family taking a quirky romp through the real world. While it was in fact that, it was so much more than that as well. It's the heart-rending story of a family in the wake of disaster, coping with loss, trying their best to get through life as they know how. It's cinematically beautiful, and the acting is incredibly well-done. The emotions shine through the quirks with neither losing their appeal, and the film captivates you from beginning to end. Fair warning, this movie features a scene with a very naked Viggo Mortensen, so take that as you will, pro or con.


If you assume that there is no hope, you guarantee that there will be no hope. If you assume that there is an instinct for freedom, that there are opportunities to change things, then there is a possibility that you can contribute to making a better world.
Have you seen Captain Fantastic? What'd you think?