Bollywood is an exciting and colorful, musical and over-the-top, wonderful group of films. It's a vast and intimidating breed of film—knowing the good ones from the bad takes hours and hours of subtitles and musical numbers. That's where I come in! Now, "Bollywood" is often used to refer to the whole of Indian cinema, though it really only refers to Hindi language films. It's formally known as Hindi cinema and is based in Mumbai, but I will openly admit that as I do not speak Hindi, a few other Indian films might accidentally make it into these spotlights. For that, I apologize in advance. If you're new to the genre, maybe start with an English Bollywood-style film, like
Bride & Prejudice
, to ease you into it. If, however, you want to dive right in, here's your platform. Happy watching!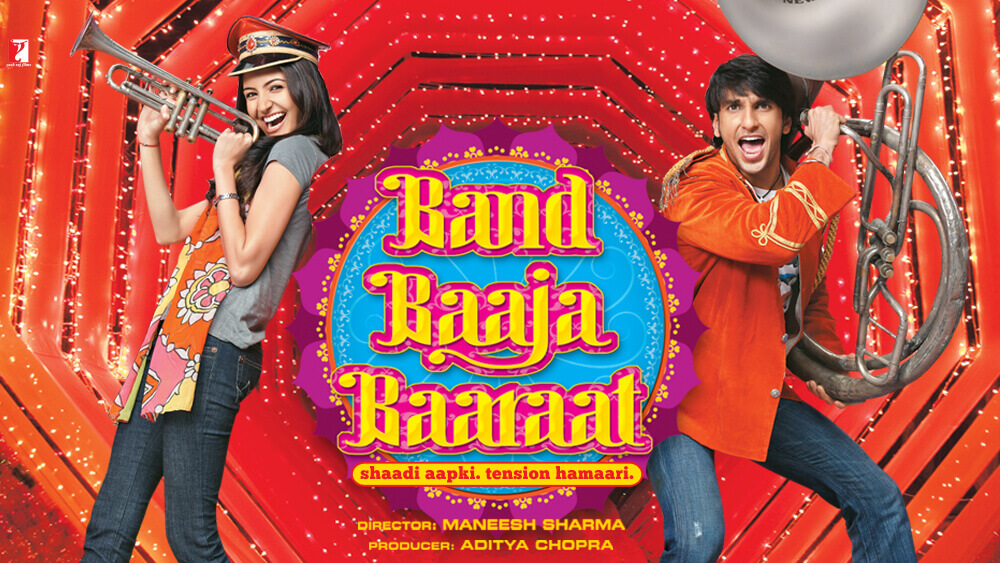 Synopsis
Band Baaja Baaraat
is a romantic comedy about Shruti and Bittoo, college friends who start a wedding planning business together. No-nonsense Shruti has her life all figured out: she'll finish college, start her business, and then marry. Until Bittoo shows up. They start their business, but will they manage to work together without their feelings getting in the way?
Why You Should Watch It
While this isn't necessarily one of the best or highest grossing Bollywood films,
Band Baaja Baaraat
is a cute and entertaining love story with catchy music and a plot that draws you in. I do have a weakness for rom-coms, and this is most definitely one of those. Plus, Ranveer Singh is
hot
. If you want a lighthearted, feel-good film, check out
Band Baaja Baaraat
.
Today you are calling me a friend... Tomorrow you might say, "I love you."
Have you seen Band Baaja Baaraat? What did you think?