The modern mammal metropolis of Zootopia is a city like no other. Comprised of habitat neighborhoods like ritzy Sahara Square and frigid Tundratown, it's a melting pot where animals from every environment live together—a place where no matter what you are, from the biggest elephant to the smallest shrew, you can be anything. But when optimistic Officer Judy Hopps arrives, she discovers that being the first bunny on a police force of big, tough animals isn't so easy. Determined to prove herself, she jumps at the opportunity to crack a case, even if it means partnering with a fast-talking, scam-artist fox, Nick Wilde, to solve the mystery. ~ Coming Soon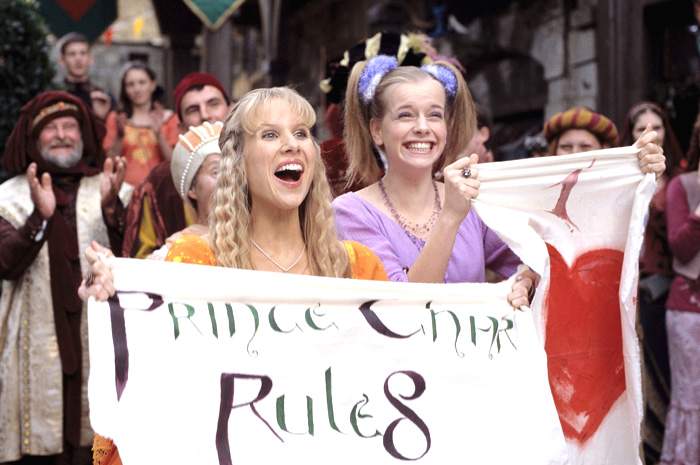 I've always loved having aspects of the modern world put into another place. One of my favorite examples of this is the movie Ella Enchanted. There's an escalator run by humans spinning cranks, glass sneakers, and hand-painted posters, banners, and bodices of Prince Char. When I was a kid, The Tale of Two Bad Mice by Beatrix Potter was my favorite story. I loved looking at the pictures of the little mice in the dollhouse, wearing doll clothes and pushing baby mice in doll carriages.
All this to say, I have had very high expectations of
Zootopia
ever since I heard it was to exist a few years ago. I have often thought about what animals people look like and what it would be like if we were those animals in the real world. (Except still being able to talk and read and all that good stuff.)
Technically, this isn't a totally original idea. Disney itself has done this at least four times before, if not more.
The Rescuers
,
The Great Mouse Detective
,
A Bug's Life
, and
Chicken Little
are the movies that come to mind. However, two of those movies still had humans, and the animals remade human creations to use.
A Bug's Life
, while no humans appear, still had the human's trash and buildings to live in.
Chicken Little
is the one that is really
Zootopia
's equivalent. (Which is actually kind of nice, because
Chicken Little
wasn't that good and
Zootopia
can make its own standards.)
Trailer time!
SUCH CUTENESS. I HAVE LOST THE ABILITY TO FUNCTION.
Judy Hopps is the cutest bunny to ever. This is coming from a person who had a bunny (for a day) so I have a slight authority on this. (To be fair, my bunny was injured. It's hard to be cute when you're injured.) Bunnies are also secretly evil. (Not just the bunny from
Hoodwinked
.) Will Judy be evil? I doubt it. (This is Disney. Disney bunnies are the physical embodiment of pure sweetness.)
Seeing Nick Wilde made me realize one very important fact that I had failed to notice:
Zootopia
is basically
Tangled
(or
Frozen
) with animals. Sweet-as-sugar hyper girl meets sassy model material "I work alone" boy and they go on a life-threatening adventure to save the country. I can't believe I didn't notice this before. (Also, I don't like Nick Wilde because reasons. Unless he sings "What Does the Fox Say" sometime during the film.)
Also, THE SLOTHS. I CAN'T STAND THE SLOTHS. WHY WERE THEY PUT INTO THIS FILM. I CAN'T TAKE IT. SO SLOW.
Will I see this movie? I...don't know. The fact that it turned into
Tangled
(or
Frozen
) with animals is making me upset. CAN'T YOU THINK OF ANOTHER STORYLINE, DISNEY?! It's time to move on! Please! *sigh*
Zootopia comes out in theaters next week on March 4, 2016.
"No matter what type of animal you are, change starts with you."